When you are getting ready to take on a big project, it helps to make sure that you have the right tools at your side. In the world of engineering, hermetic terminal seals are crucial to the proper execution and maintenance of both your projects and your reputation as a whole. That is why we have put together this brief guide that aims to explain the importance of choosing the right hermetic terminal seals for your next big project.
Hermetic Terminal Seals Produce Consistent Results on Your Projects
Hermetic terminal seals can make or break your project. By making sure that you invest in the right seals, you can be confident in the consistent output and quality of your projects time and time again. Consistent results are necessary for engineering projects of all kinds, whether in the commercial sector or even in home appliances. For example, were you aware of the fact that appliances also use electricity when they're switched off? The average desktop computer idles at 80 watts, while the average laptop idles at 20 watts. A Sony PlayStation 3 uses about 200 watts, both when it's active and when it's idle.
Hermetic Terminal Seals Can Impact Your Reputation in the Industry
Without making use of the proper hermetic terminal seals on each and every one of your projects and jobs, it is all too easy to end up with lackluster results. These results may be passable on a project or two, but over time they will begin to pile up and hurt your reputation in the industry as a whole. Without taking the time to invest in the right hermetic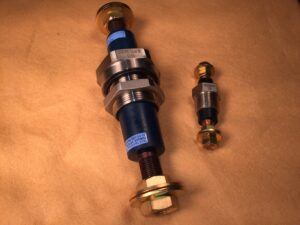 terminal seals, it is all too easy to discover that you are no longer getting the kind of recognition and business that you think you may be owed in your industry. The good news lies in the fact that when you invest in great hermetic terminal seals from a trusted contractor, this will shine through to each and every one of your past, current, and future clients in the industry.
At PAVE Technology Co. our team is confident in our abilities to provide you with excellent hermetic terminal seals, sealed fiber optics, wire seals, thermocouple feedthroughs, and other types of engineering parts and tasks that you may need for your next project. To learn a bit more about how someone from our team can step up to help you with your next undertaking, please do not hesitate to take the first step by reaching out and getting in touch with our staff members today. We are excited to work with you as we help you take your project to the next level with hermetic terminal seals.