Hermetic sealing keeps any type of material from leaking out of a container. Many industries use a hermetic connector to insulate and channel electricity through a vacuum feedthrough and is able to withstand high pressure and harsh environments. A hermetically sealed connector can be used in aerospace, pharmaceutical, and military applications. Here's your guide to the five types of hermetic seals.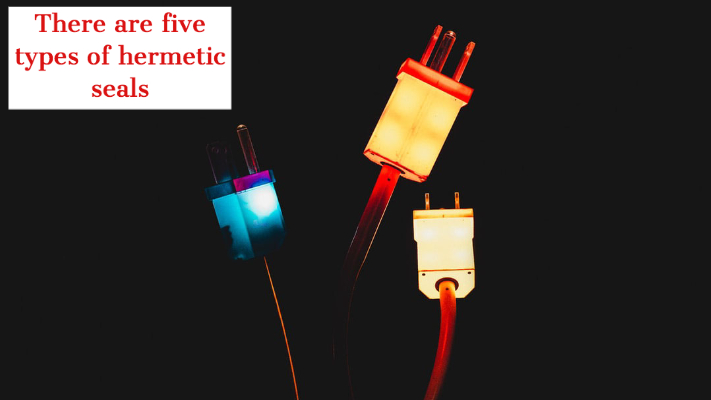 Glass-To-Glass Hermetic Seals
These hermetic terminal seals hold glass components together. They are ideal for glass windows and tubes where multiple layers can be created. At least five layers of glass are required for these seals because the wide gap of the coefficient of thermal expansion makes compatibility difficult.
Glass-To-Metal Hermetic Seals
A hermetic terminal seal can be used to fuse glass components to metal surfaces. The seal then acts as an electrical conductor to protect mechanisms from dust and microbial growth. The glass becomes an insulator between hermetic connector pins and the metal packaging. The most common application for this terminal seal is the light bulb.
There are two kinds of glass-to-metal hermetic seals. A matched seal creates a bond with glass and metal oxide. However, these seals are unable to endure high-pressure fluctuations. A compression seal uses steel packaging around the glass to absorb high-pressure fluctuations and shock.
Ceramic-To-Metal Seals
Ceramic-to-metal seals are assembled by running them through a furnace and then coating them with a metallic design. This type of hermetic connector and seal can be a bit more expensive but it's more resistant to high-pressure environments. These seals are typically used in high voltage environments such as the automotive, medical, and aerospace fields.
Ceramic-To Glass Hermetic Seals
This type of seal is ideal for environments that are considered high stress, high temperature, and high voltage. They can seal 3,000 volts of static electricity sparks. Ceramic-to-glass hermetic seals are the most expensive but they can be an excellent alternative to glass. Ideal applications include motors and signal transmission devices.
Epoxy Seals
Certain epoxy resins can be used to create vacuum seals in materials like copper or brass. Their design flexibility makes them ideal as coaxial cable seals. However, the applications are limited because they can only withstand small variations in temperature.
The applications for hermetic sealing are boundless across many industries. These seals ensure that many of the electronic devices we use on a daily basis are functional and safe. By understanding the various types of hermetic seals, you can choose the right one for your product specifications.